SGA president's email hacked by campaigner
Feature Stories, News
Monday, April 23rd, 2012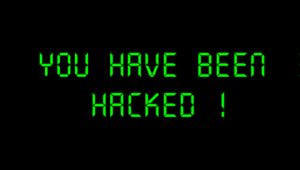 The Warhawks email account of SGA President Brooke Dugas was hacked Wednesday night, according to Nathan Hall, assistant dean of Student Life.
While posing as Dugas, the alleged hacker emailed about 150 student leaders in prominent campus organizations with endorsements of three candidates seeking office in last week's SGA elections.
The email began as a general reminder to vote but closed with: "VOTE for KD Jana Robinson, Sophie Barkesdale, and Samantha Craig! These are some of the best students and candidates for our campus!"
The email was signed as Dugas acting in her official capacity as president.
Two hours after the first email was sent, Dugas sent a second email condemning the first email sent under her name.
"I am emailing you to state that I did not send this message," the real Dugas' email said, going on to say both her Gmail and Warhawk accounts had been hacked.
The email said Dugas will be working with Computing Services to "identify the individual who is responsible for this unethical action."
When asked about the hacking, Dugas declined comment.
Hall said Computing Services has tracked the IP address of the computer that sent the email to an on-campus dorm. The specific room has not been identified, but Hall said the investigation is ongoing.
Email hacking can be a criminal offense.
Hall said the police have not gotten involved, but a search warrant might be issued for the computer that sent the email.
Hall expects charges will be pressed once the alleged hacker is identified.
None of the candidates endorsed in the email won their respective elections. Craig, however, is currently in a runoff for treasurer against Clint Branton.
Short URL: http://www.ulmhawkeyeonline.com/?p=9052
Posted by
Cole Avery
on Apr 23 2012. Filed under
Feature Stories
,
News
. You can follow any responses to this entry through the
RSS 2.0
. You can leave a response or trackback to this entry